Preparing to Hear from God's Word
---
Announcements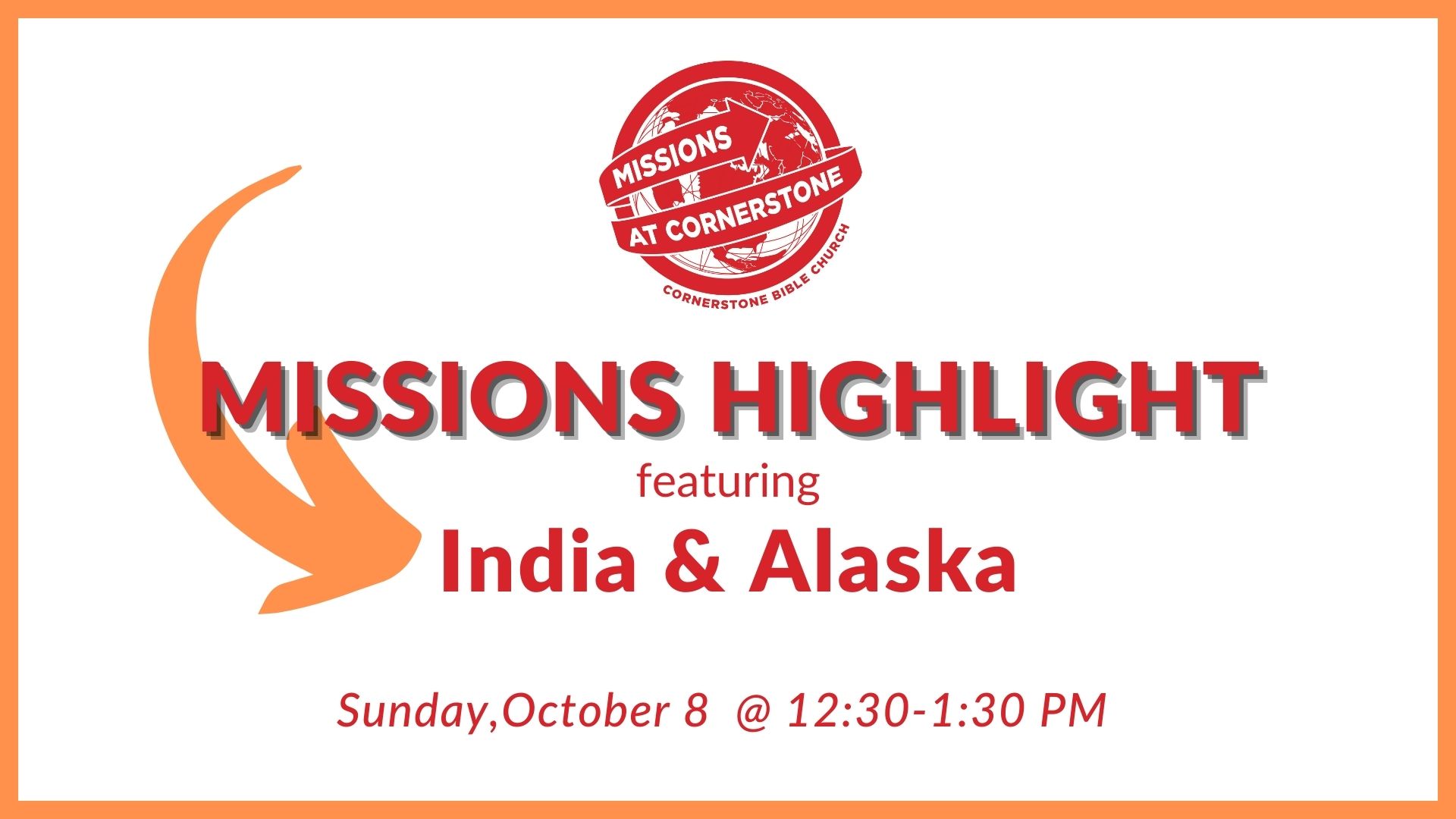 Missions Highlight. Join us on October 8th, 12:30-1:30 p.m. in the main sanctuary as we learn about Gospel ministry needs in India and Alaska. There will be a presentation by Selwyn Christian and Honest Macwan (India) and Doug and Ardis Brown (native peoples of Alaska). Light refreshments will be provided.
Equipping Hour on October 15th at 9 a.m., we have a special guest, Brother Andrew, a missionary in China, where he pastors an underground church, equips pastors and helps get resources into Christian's hands. Near the end of communion lunch, we'll have a Q&A in the wood-floor room with Brother Andrew for anyone who wants to learn more about how God is using his family in China.
Communion and Church Lunch. On Sunday, October 15, we'll remember Jesus' death in our place by partaking of the Lord's Supper. We will also enjoy church lunch together.. While everyone is invited to stay for lunch, please do not partake of the Lord's Supper if you are not a believer walking in obedience to Him.
Women of the Word. October 14th, 9–11 a.m. Ladies, join us for a time of encouragement and fellowship as we continue our study in what it means to be "In Christ." Light refreshments will be provided.
Baptism Class. October 22nd, 12:30-1:15pm. Wood-floor Room. A true believer will obey Jesus Christ by getting baptized. If you've not already been baptized, come and learn what baptism is and who should be baptized!
Rock Ministry Families Outing. Irvine Park, October 22nd, 3-5pm. Save the Date.
Lost and Found Table. Come claim your lost items this Sunday in the courtyard.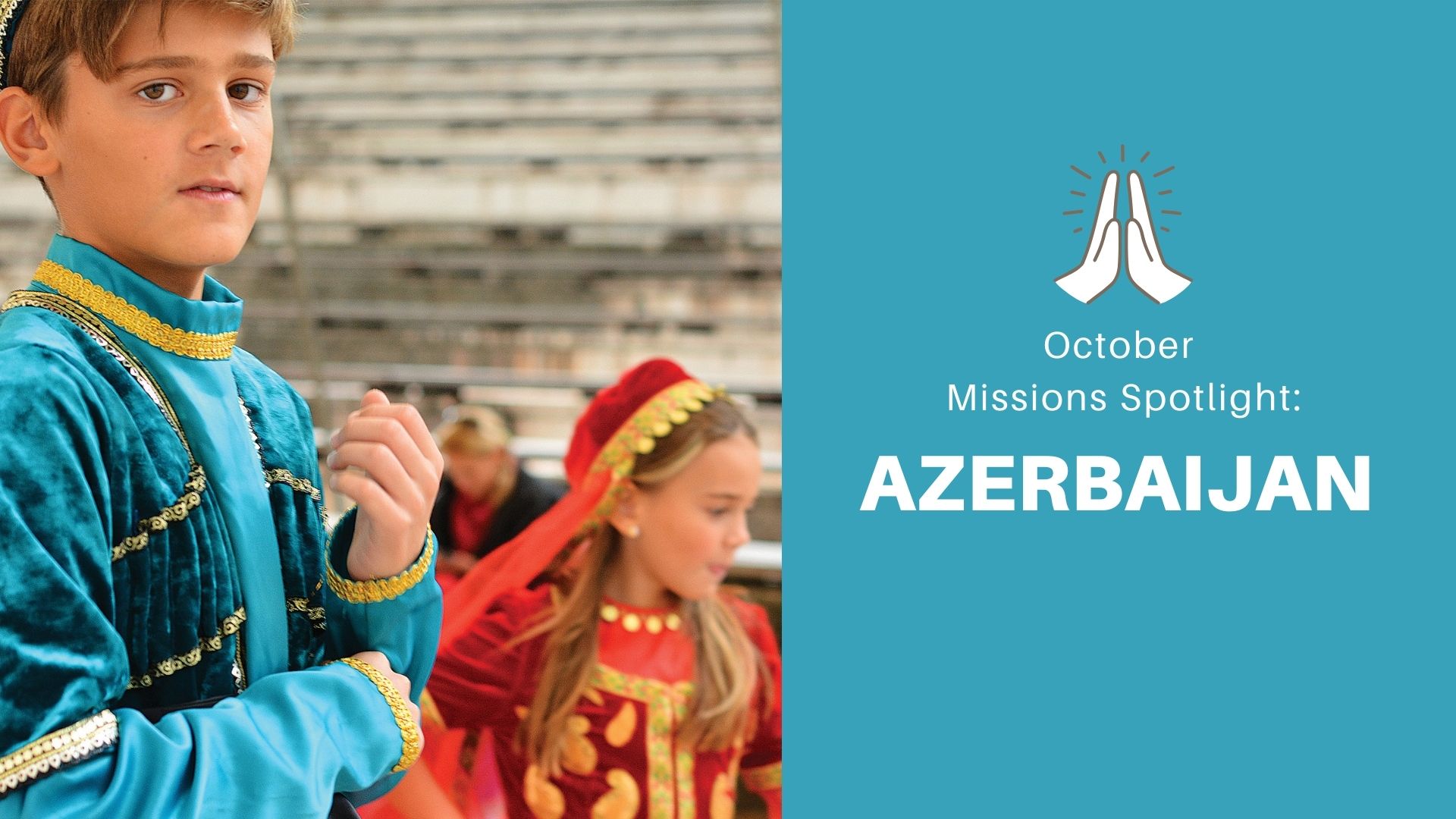 October Missions Spotlight. People of Azerbaijan. Please see the Missions Board and Bulletin for more information and prayer requests.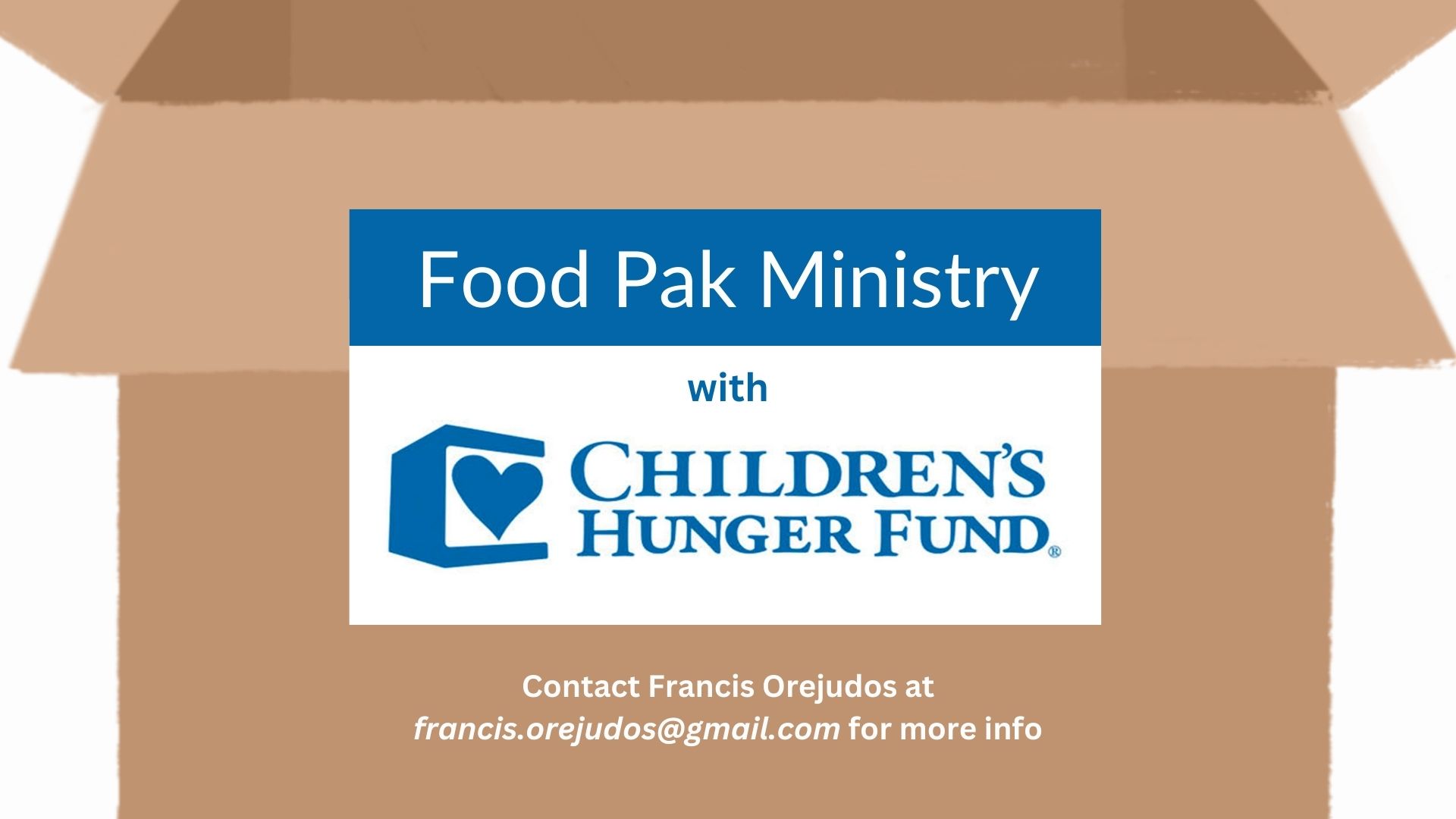 Food Pak Ministry. Are you interested in serving in a mercy ministry for children and families in need? Our church has partnered with children's hunger fund to provide food paks to families at risk. More importantly it is an opportunity to share the Gospel of Christ! Please contact Francis Orejudos for more information
Life Groups. God's people meeting in homes to share a meal and fellowship. Meet once or twice a month across Orange County. Everyone is invited to participate. For more information, please contact Francis Orejudos.
Transformation Group. These are small groups designed to help each other grow in Christ through prayer, time in God's Word, and accountability. Everyone is invited to participate. For more information, please contact Francis Orejudos.
Kids in Service. Last week, Pastor Isaiah explained why we have kids sitting in service with their parents. Here are some interesting articles, along with some help for parents: "The Family: Together in God's Presence" and "Why We Embrace Children in our Worship Service"
Ministry Highlight: Ushers. Looking for volunteers! Contact Huey Dang for more information.
Save the Date! Mark your calendars - CBC's annual church retreat will be February 16-19, 2024 at Oak Glen Christian Conference Center. The speaker will be Stuart Scott, author of Killing Sin, The Exemplary Husband, Wayward Children, and co-author of The Faithful Parent.
---
Equipping Hour @ 9 AM
We'll continue our series on Handling Conflict for God's Glory by learning how to love one another through confrontation.
Sunday Morning Worship Service @ 10:30 AM
Order of Service

Welcome and Call to Worship

Singing

Praise His Name (Ps. 148)
How Rich A Treasure We Possess
Seek Ye First
All Glory Be To Christ

Announcements

Offering

Scripture Reading – Exodus 3

Pastoral Prayer

Sermon – Why Not To Worry About Money – Luke 12:22–34

Singing

Christ Is Mine Forevermore
Attachments